Bob Hope as I remember him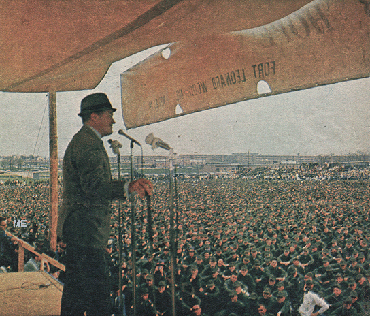 It was in May of 1968, just several months before I left KYTV News, that Bob Hope made an appearance at Fort Leonard Wood. He played to a sea of olive drab on that day. I was lucky to cover that event which is recorded in the photo above which was taken from the St. Louis Post-Dispatch of May

5. That's my crewcut head just poking into the photo at bottom left.
I was impressed by the way in which Hope wandered through the base hospital (as shown in another Post-Dispatch photo below) paying visits to many of the casualties deposited there by the Vietnam War. His visit was a morale booster for both the injured and the able soldiers on that day.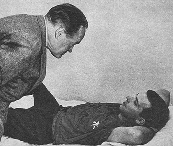 The day spent in 1968 with Bob Hope convinced me that he was the great man that he was always pictured to be. I've admired him and been a fan ever since. We all, and especially those in the military, have lost a good friend.